Reading Time:
2
minutes
All-inclusive rent is one that combines your rent and utility bills in one every month, meaning you will only have one bill for rent and amenities together. The most common bills covered include: Internet, electricity, heating and water. For your HAVENS LIVING apartment this means so much more.
All HAVENS LIVING apartments are fully furnished, with enough room left to give your apartment a personal touch. The rent includes not only utility bills, but also a variety of services and shared spaces, such as our onsite management team or the in-house gym.
To make life just a bit more convenient at HAVENS your kitchen comes fully equipped with everything you need from cookery to cutlery. For lazy nights in a smart TV is at your disposal and everything is included in the all-inclusive rent (per German law the broadcasting fee ["Rundfunkbeitrag" ] needs to be paid by every tenant individually, find more information here.
In today's fast-paced lifestyle all-inclusive rent offers several benefits to those aiming for a simple and more cost-efficient housing option.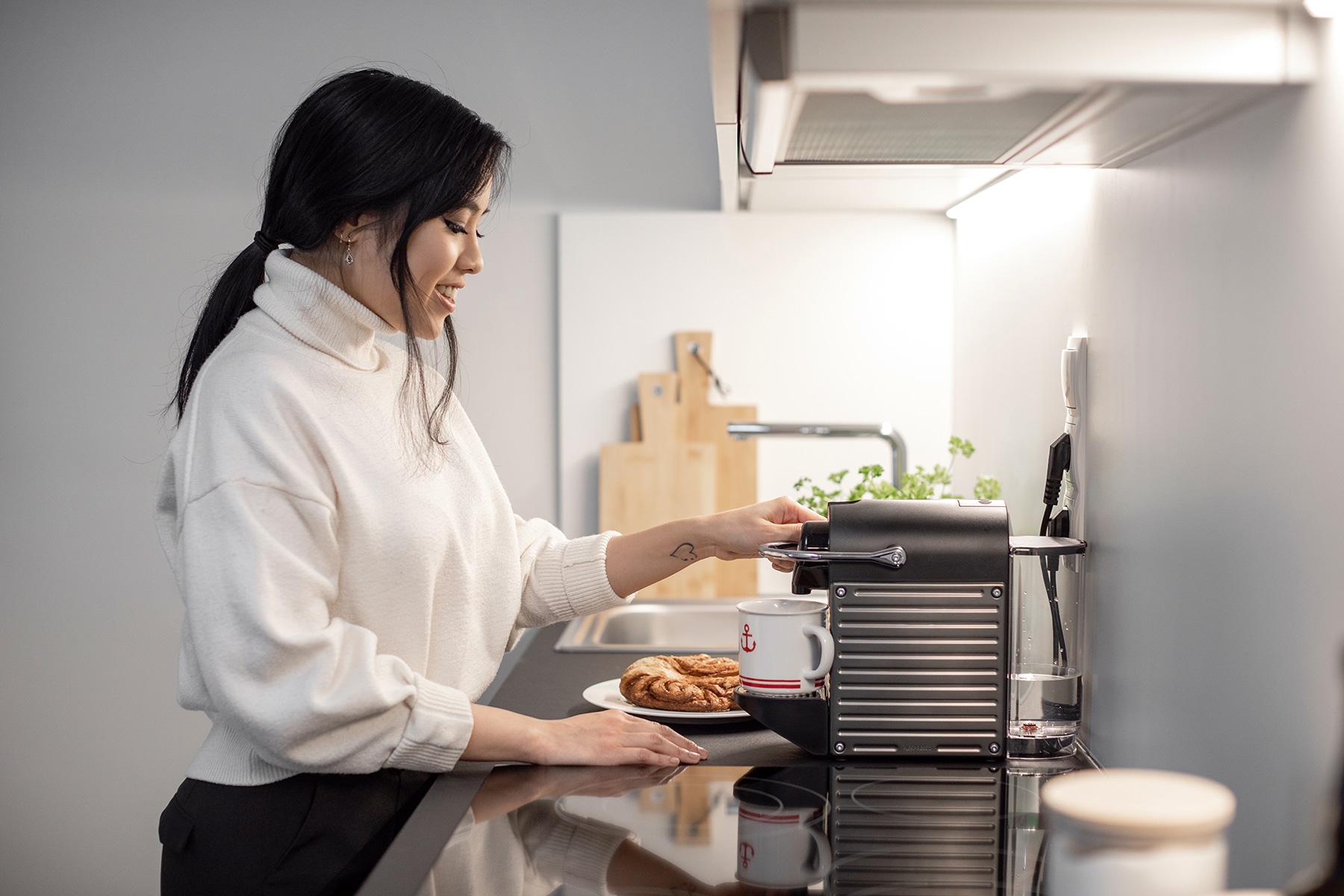 Benefits of all-inclusive rent 
An overview of all services and amenities included

Cost of an apartment
Most people underestimate the actual cost
But how much does it really cost to move into a new apartment? Most people underestimate the actual cost of moving into a new home and this means considering money and time spent. Researching the best utility suppliers, and running daily errands should be considered when looking for the best housing option. Finding the perfect apartment is not only about the home itself, but infrastructure plays an important role. Let's say you want to start 2021 with that gym membership you have been thinking about for some time, but your new apartment is a half hour ride from the next gym.
The meaning of: Unfurnished
German accuracy knows no boundaries

If you are just moving to Germany, you may not know this, but a traditional apartment in Germany comes unfurnished. Meaning exactly that: No cabinets, closets and light fixtures, and most likely also no kitchen. Once you made it past the troubles of the actual house hunt, the real work begins when you want to furnish your apartment. Fitting out an entire apartment from light bulb to bed easily adds up on your balance sheet. None of that matters anymore when you decide to move-in at HAVENS LIVING. All you need is your suitcase and your personal items and you are ready to go.
How does HAVENS LIVING stack up?
Let's take a closer look on the numbers
Compared to other regular apartments an all-inclusive rent is more cost-efficient regarding the resources spend for day-to-day life. Worry less and spend more time to focus on what really matters to you.