Living in
Frankfurt
Bockenheim
your space to live, work, relax, and network.
Experience a well-thought-out expat and international-friendly all-in urban housing concept in the finance metropole Frankfurt. HAVENS
LIVING is designed for the needs of people in transition or relocation.
Inspired by Coliving, Coworking and Urban Housing concepts around the globe, we enable you to find your midterm accommodation as simply as possible. A total of 154 beautiful, move-in-ready apartments in three categories are only a few minutes from the next supermarket, bar, park, or culture opportunity. Enjoy extensive community areas, including cookery, gym, bar, and chill-out areas. The absolute highlight is the rooftop terrace, which has a stunning view of the city skyline.
HAVENS LIVING is a place where Comfort, Convenience, and Community converge 
HAVENS LIVING Frankfurt presents thoughtfully designed, fully equipped apartments in the heart of Bockenheim. Enjoy the central location with excellent connections to the city and beyond.  Experience the simplicity of an all-in rent, offering transparency and ease in your urban living journey. At HAVENS LIVING, our focus is on creating a space that makes you feel at home.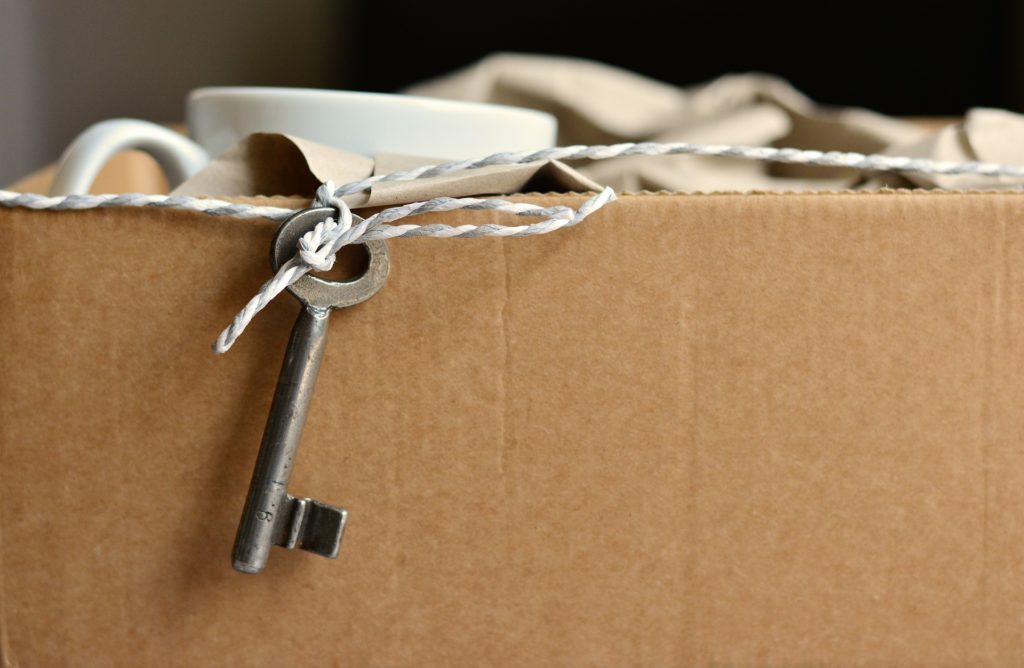 At HAVENS LIVING Frankfurt, our services redefine urban living. With dedicated house management, we handle the registration of residence, ensuring a seamless transition. Our on-site laundry room provides convenience, and starter sets simplify settling in.  These comprehensive services embody our commitment to making your stay at HAVENS LIVING both comfortable and convenient.
Community is the heartbeat of our HAVENS LIVING Frankfurt. Our urban housing concept revolves around fostering connections and a sense of belonging. Regular events provide opportunities for networking and building meaningful relationships with fellow residents. Community isn't just a feature for us; it's the essence of the living experience.
Find the perfect apartment size with - The Cozy, The Standard & The Spacious
HAVENS LIVING Frankfurt offers you a diverse range of meticulously designed apartments to suit various preferences. The Cozy category optimizes smaller spaces efficiently, providing comfort and functionality. The Standard category strikes a balance between practicality and comfort. For those desiring a more expansive living environment, The Spacious category offers luxury and ample space for a truly indulgent living experience.

Each space is meticulously designed to be your sanctuary, featuring exclusive designer furniture, a spacious bed, modern bathroom, and a well-equipped kitchen. High-speed WiFi, Smart TV, and a laptop-friendly workspace, ensuring a personalized and comfortable urban retreat with everything you need in the vibrant neighborhood of Bockenheim.
to stay informed about the grand opening in May 2024 and to receive exciting updates about our fully equipped apartments tailored for diverse lifestyles. By joining the waiting list, you ensure unique offers, and a sneak peek into the community and services that await. Don't miss the chance to make HAVENS LIVING your home in Frankfurt. Put yourself on the waiting list today and be part of a community where comfort, convenience, and connection converge!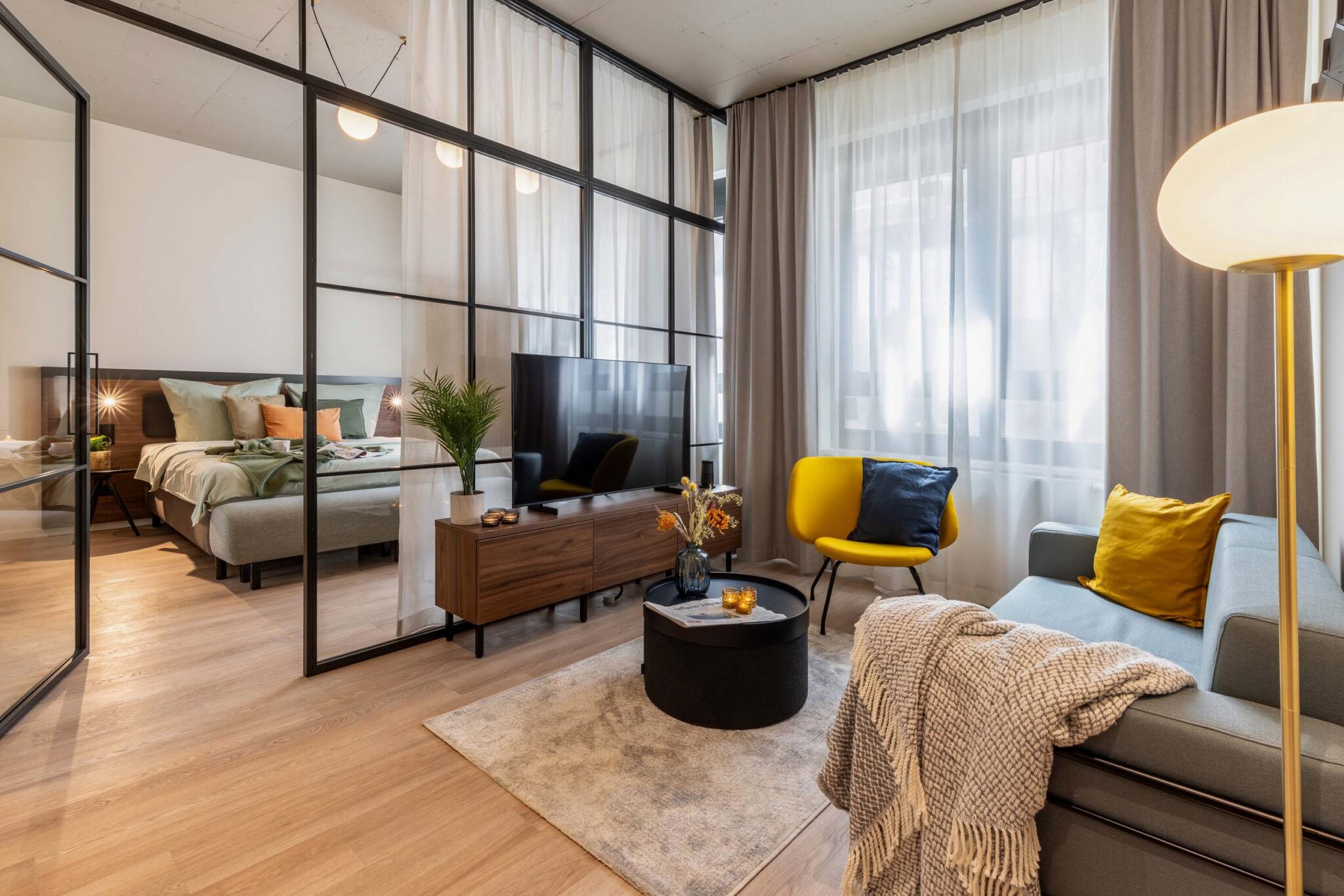 where every apartment size has three designs to choose from
Embark on a journey of inspired living with individual apartment designs—ZEN, TECH, and ARTIST. The ZEN category embraces tranquility and simplicity, creating a serene retreat for those seeking balance. In the TECH category, modernity takes center stage, offering cutting-edge design for a dynamic urban lifestyle. Meanwhile, the ARTIST category celebrates creativity, providing a canvas for self-expression with unique aesthetics and design elements. Each category reflects a distinct lifestyle, yet all share the hallmark of fully equipped apartments, exclusive designer furniture, and meticulous attention to detail. Choose the design that resonates with your essence and make HAVENS LIVING your personalized haven in the heart of Bockenheim.
tailored leasing plans for every lifestyle
You know how long you will be in Frankfurt and don't need any special cancellation options? Then simply book our basic booking type.
You prefer to be more flexible? Then this type is the right choice for you. A shorter notice period of 3 months applies within the first 6 months. (charges apply). 
Not sure what the future holds? With this booking type, your plans can remain open. A shorter notice period of 3 months applies within the first 6 months. After 6 months you can cancel every month (charges apply).
Map your urban journey – HAVENS LIVING awaits you in Bockenheim
Bockenheim, Frankfurt's most populous district, remains lively and ever-changing. Located centrally, it boasts diverse shopping streets like Leipziger Straße, charming cafes, and vibrant pubs. Cultural hubs such as Bockenheimer Depot and the Titania-Theater add artistic flair. Once a student hub around Bockenheimer Warte, the area still echoes its academic roots. The district is undergoing transformations, with new developments in City-West and a burgeoning neighborhood between Rebstockpark and Bundesautobahn 648, reflecting the dynamic spirit of Bockenheim.