Reading Time:
4
minutes
Our new format "5 questions for…" starts today. To mark the occasion, our colleague Rochelle will introduce herself. She has been working at HAVENS LIVING as Booking Manager since summer 2021 and assists all members from the first booking request. Thanks to the open-minded and friendly behavior of the tenants as well as her great colleagues, she has loved her job from day one. Rochelle tells us what she loves most about HAVENS LIVING and shares her favorite places at the QUARTIER 040 by HAVENS LIVING with us. So keep reading!
What's your best memory from your time with HAVENS LIVING so far?
There has been a lot going on lately. But in summer, we had a barbecue event with the tenants on the terrace. That is my best memory! So many people came! I love how the community grew to what it is now and seeing the tenants – all different people and strangers at first – enjoying their time with HAVENS LIVING. We had so much fun and I'm already looking forward to future events.
What makes HAVENS LIVING so special?
Apart from the great community we offer, we also provide benefits like parcel, security, and technician services you would not find in a normal apartment or that you would otherwise have to arrange yourself. And you can also bring your dog. In addition, you have access to a very well equipped supermarket and a drugstore you can easily reach through our garage. There is a 24/7 gym accessible to tenants (especially great for those with a busy schedule) and a lounge with free drinks. These things make HAVENS LIVING unique.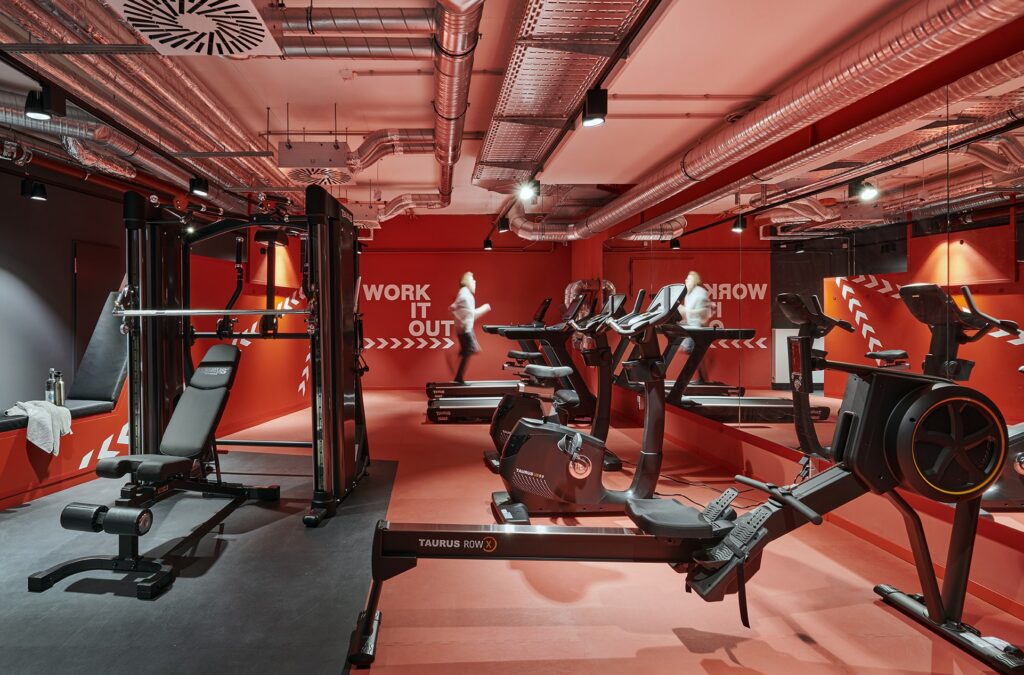 Why did you decide to work with HAVENS LIVING?
I have been living abroad for more than a decade now and know how difficult it is to start one's life away from a familiar culture, language, and most of all away from family and friends. Working with HAVENS LIVING makes it possible for me to help people in the same situation as I was years ago. Helping them or simply being there and listening can really make a difference. But the great thing about HAVENS LIVING is that there's a community that supports you. This way, new friendships can be developed easily.
Why should one become a HAVENS LIVING member?
HAVENS LIVING gives you your own private space but at the same time opportunities for social interaction by attending our weekly after-work events. You have the opportunity to meet new people and learn more about Hamburg. Since there are many people from all around the world, I perceive the QUARTIER 040 as a melting pot. It gives you a sense of belonging which is otherwise difficult to get, especially for those who just moved to Hamburg. At the same time you also have places to be all by yourself, not only your apartment, but also, e.g., the library. As Booking Manager I also help future tenants find the perfect apartment. They're always wowed by the variety of our designs – that's a feedback you always like to hear.
Do you have a favorite place at the QUARTIER 040?
Gosh! There are so many. But my favorite spot at the QUARTIER 040 is the terrace since you do get a great view of the Hamburg sunset. It's also the perfect place for an after-work drink or a sundowner on the weekend. Even in winter, the roof terrace can be a great place to spend time with other tenants.
Now you've learned something about HAVENS LIVING at first hand. Who should introduce himself or herself next or do you have further questions for Rochelle? If you'd like to learn more about our QUARTIER 040, simply drop by in Altona! We look forward to meeting you!